Valentia True Glow Eye Cream Review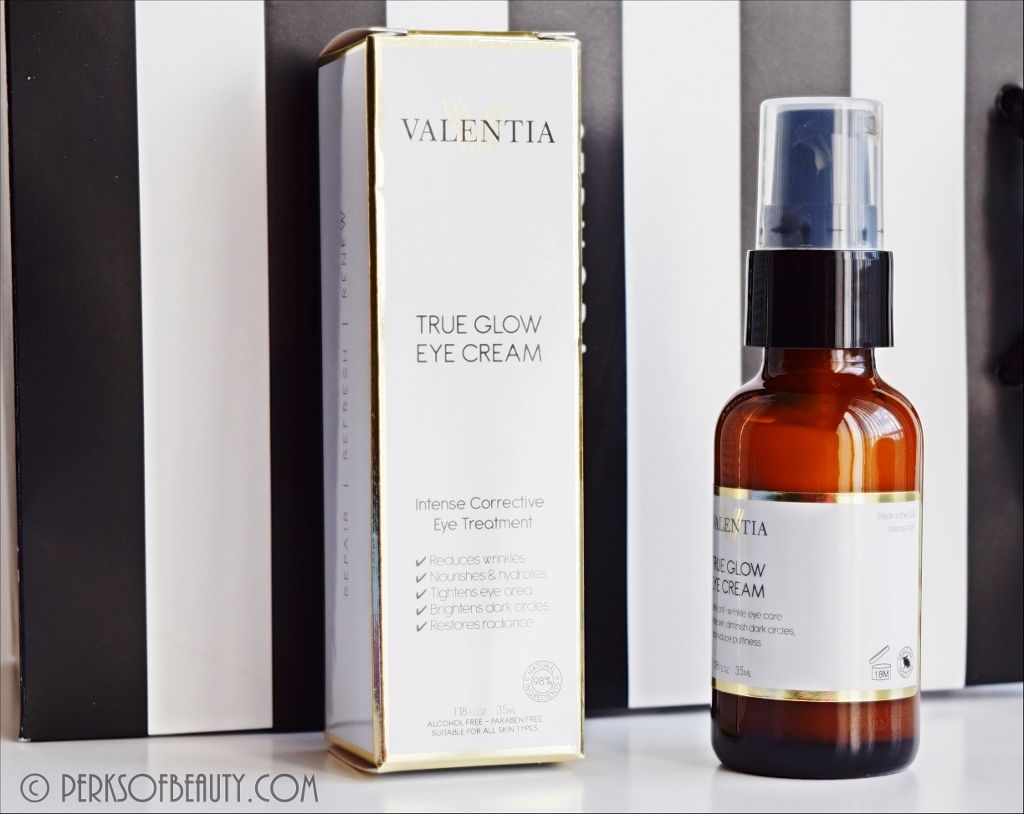 What the brand says about this:
Say goodbye to tired eyes. This nourishing formula works fast to repair and refresh the eye area while protecting skin from the usual suspects of aging. Our natural and organic ingredients work to calm and reduce puffiness in the eye area revealing softer, more refreshed looking eyes. With continued use of this antioxidant treatment, you will start noticing a more rejuvenated, radiant, and brighter under eye area.
Ingredients:
Specially selected ingredients work together to achieve optimum results.
Astaxanthin: A powerful antioxidant that increases moisture levels, smooths fine line and wrinkles, and restores elasticity to the skin.
Resistem: Natural Plant Stem Cells repair and protect the skin from harsh environmental pollutants and stress related aging.
Vitamin C: Leaves the skin smooth and visibly brighter for a well-rested and bright eyed look.
Organic Rosehip Oil: Provides intense hydration to reduce the appearance of fine lines and wrinkles.
Arnica: A key anti-inflammatory agent to the restorative process that works to diminish the appearance of dark circles.
Price & Quantity:
$25.00 for 1.18 fl oz / 35 ml  – Buy on Amazon
My Take:
I am in my late 20's and I hate to admit the fact that I am ageing lol. Winters were really bad to my skin and my usual combination skin has turned out to be a dry skin due to the extreme weather conditions.
Apart from that, I have also become sleep deprived and I must admit that my undereye area has become a mess. I started to have saggy bags under my eyes and it became too delicate. That's when I started using this cream. I have used it more than three weeks now and I can see tremendous improvement in my skin's texture. I can see my dark circles are turning out to be normal and my skin feels extra hydrated and thus increasing the life span of my skin by preventing the early arrival of fine lines and crowfeet 😛
Valentia Ultra Plumping Hydration Mask Review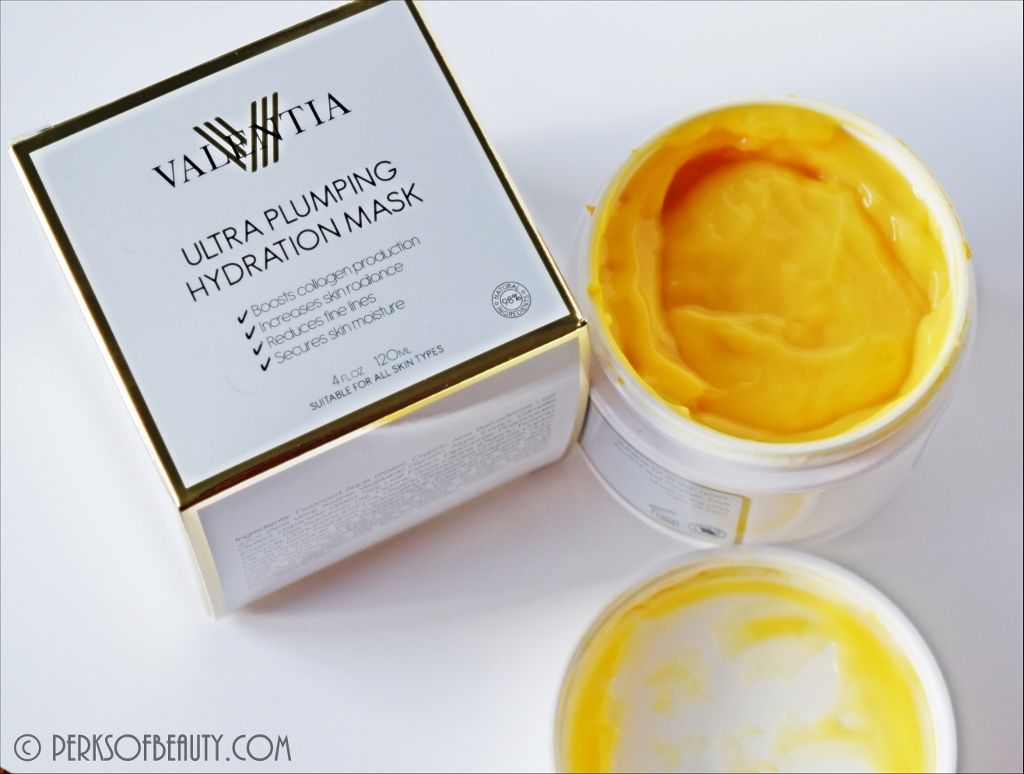 What does the brand say about this:
The perfect answer to your dry skin problems. This hydration mask features a unique blend of amino acids and potent antioxidants, like Japanese Green tea and Aloe Vera, to reduce fine lines, increase collagen production, and fight environmental irritants. Botanical Hyaluronic Acid, Vitamin E, and Sea Buckthorn Oil flood skin with vital moisture, creating softer more supple skin. Treat your delicate facial skin with nature's most nourishing ingredients, and instantly restore radiance.
Ingredients:
Specially selected ingredients work together to achieve optimum results.
Silk Protein Amino Acid Blend: These natural miracles increase moisture content and help in the production of collagen and elastin which decreases the appearance of visible lines.
Botanical Hyaluronic Acid:Penetrates deep into the skin to secure moisture and plump skin from within.
Organic Sea Buckthorn Oil: An anti-aging wonder berry that results in fewer fine lines, diminished sun spots, more even skin tone, and firmer more supple skin.
Japanese Green Tea: Contains catechins that provide anti-aging, anti-inflammatory, and anti-irritant effects to the skin.
Aloe Vera: This botanical moisturizers skin and fight aging by improving skin firmness.
Price & Quantity:
$25 for 4 fl oz / 120 ml – Buy on Amazon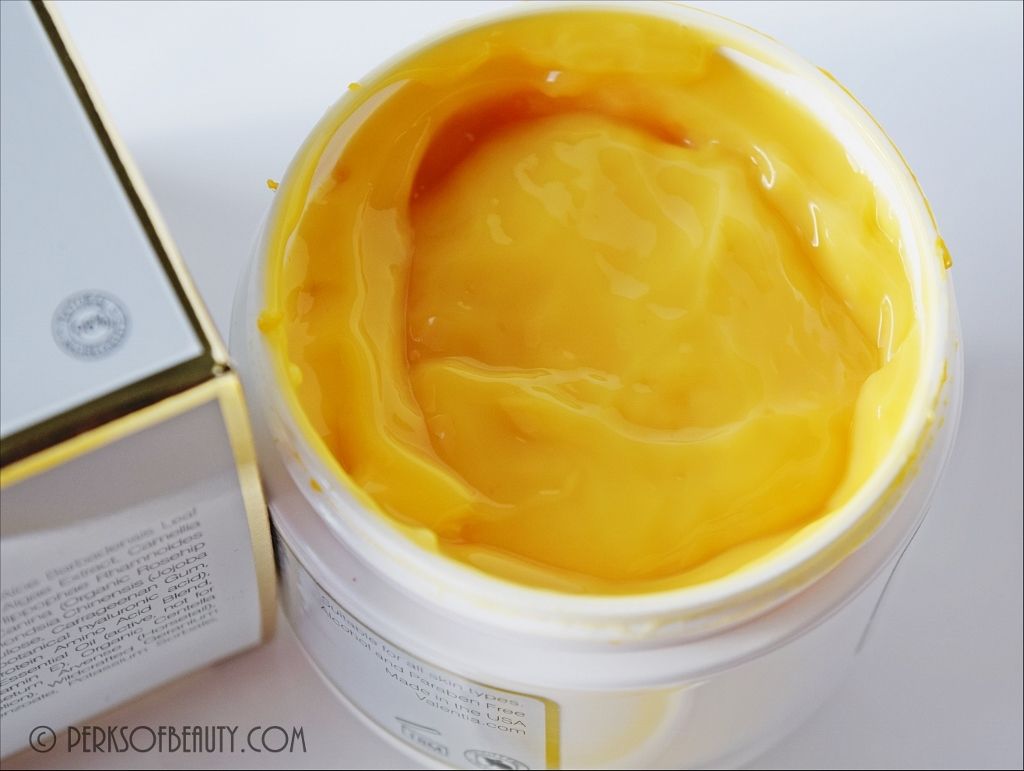 My Take:
As I have already described my skin's condition, I know I need something extra to work on my dry skin. I love masks and I used to adore clay masks and I never thought that I will be needing the hydration masks. But when I had to start focusing on it, Valentia Hydration mask came to my rescue and there was no looking back. The product is thick jelly like texture. Butter like consistency. It smells more like fruity,floral fragrance. It is very easy to apply and using a washcloth makes it easier to remove rather than just plain water. I use it twice/thrice weekly. It is a bulky tub package and I am sure that the product comes for at least 6 months. When you apply the mask, there is slight tingling sensation and it goes off after some time. I wash off my face after like 20 minutes of applying the mask. The skin feels great and hydrated. It gives a nice natural healthy glow to the face.
More Pictures: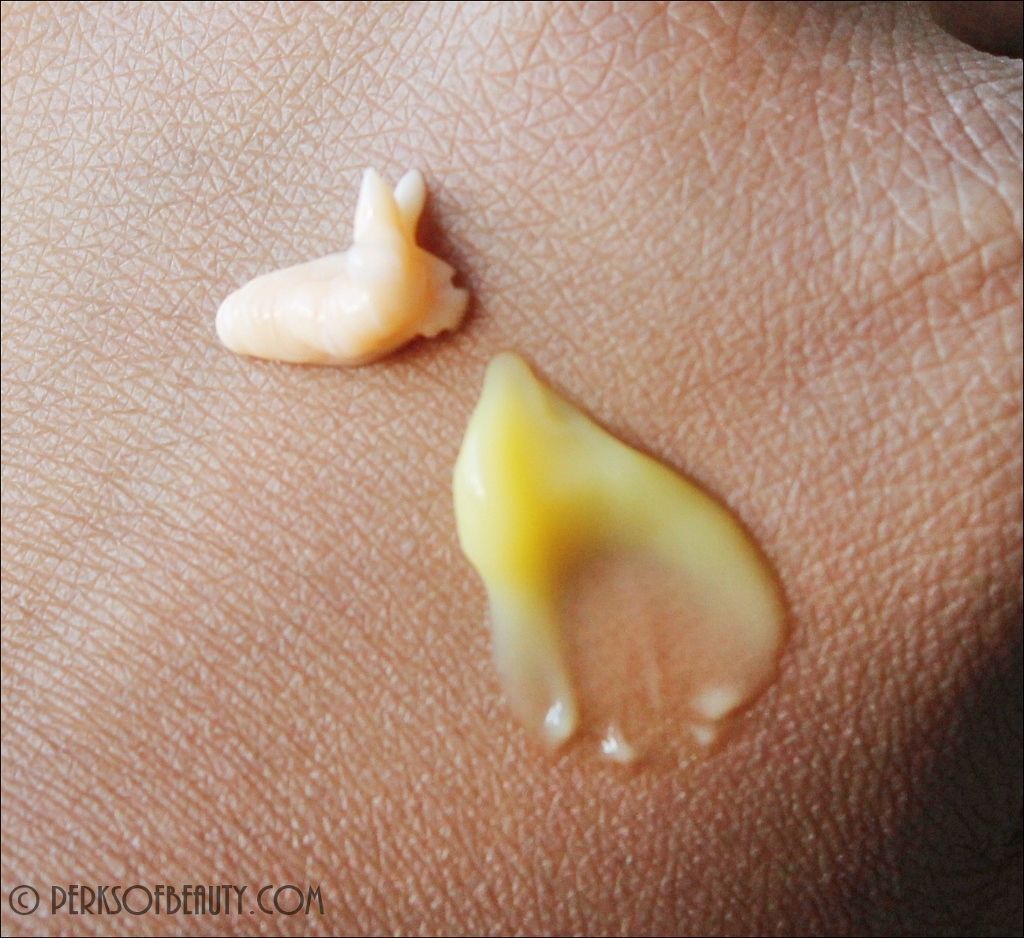 Apart from the Valentia website, these products are available on Amazon for a discounted price.
**I have received this product for free/discounted price. However, this didn't affect my review in any way.